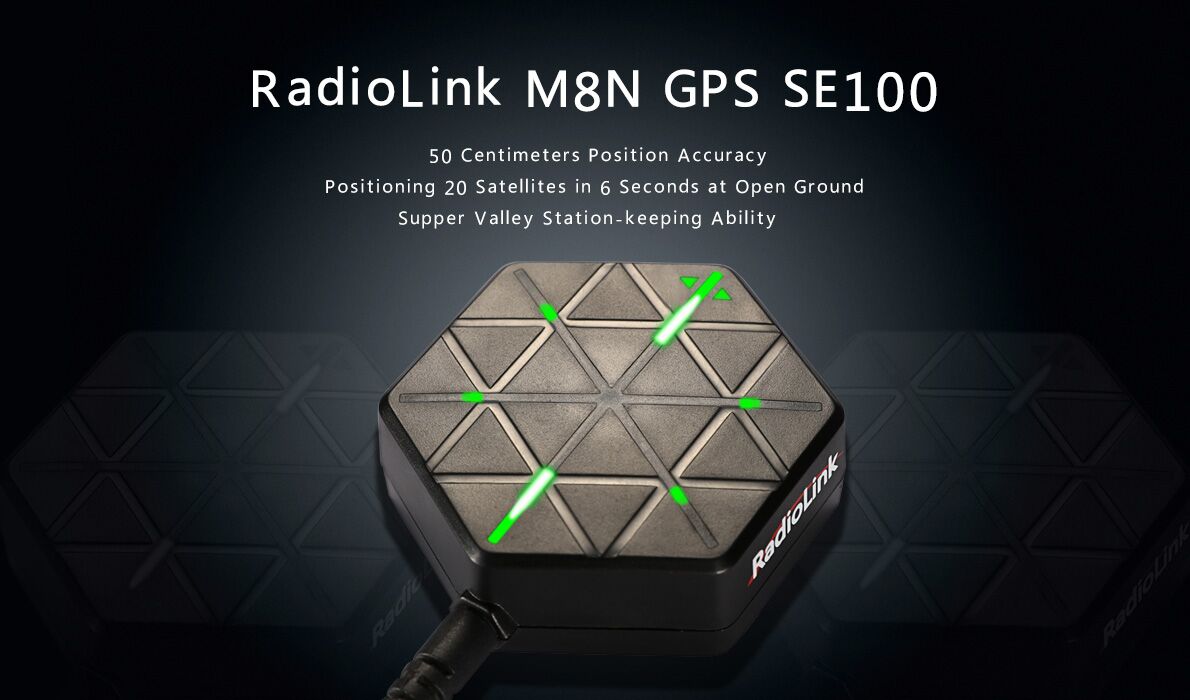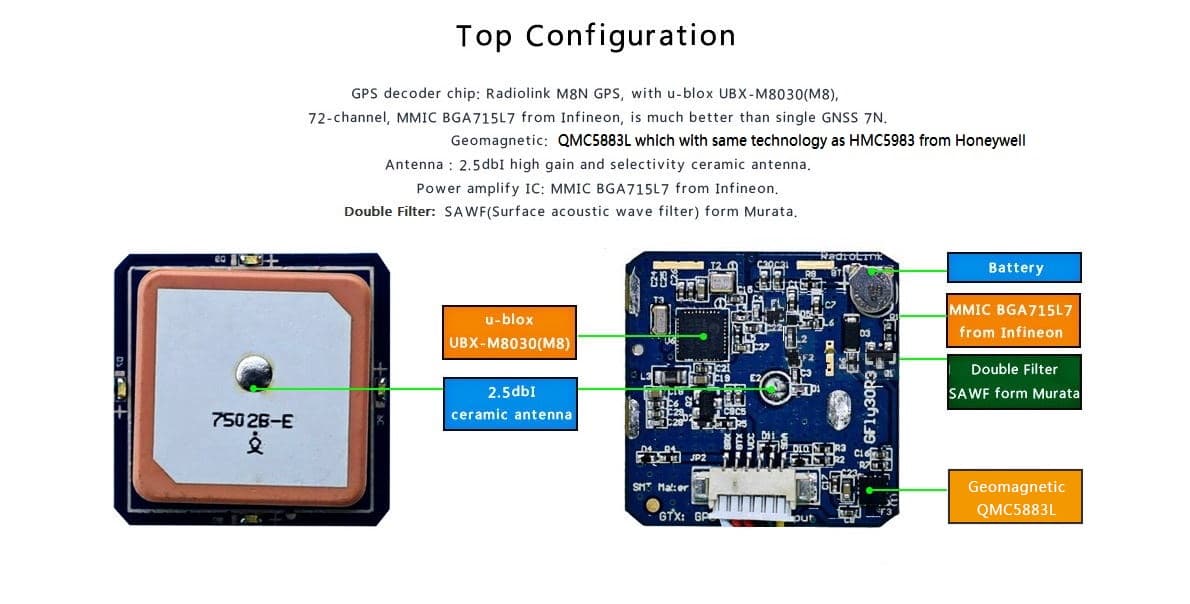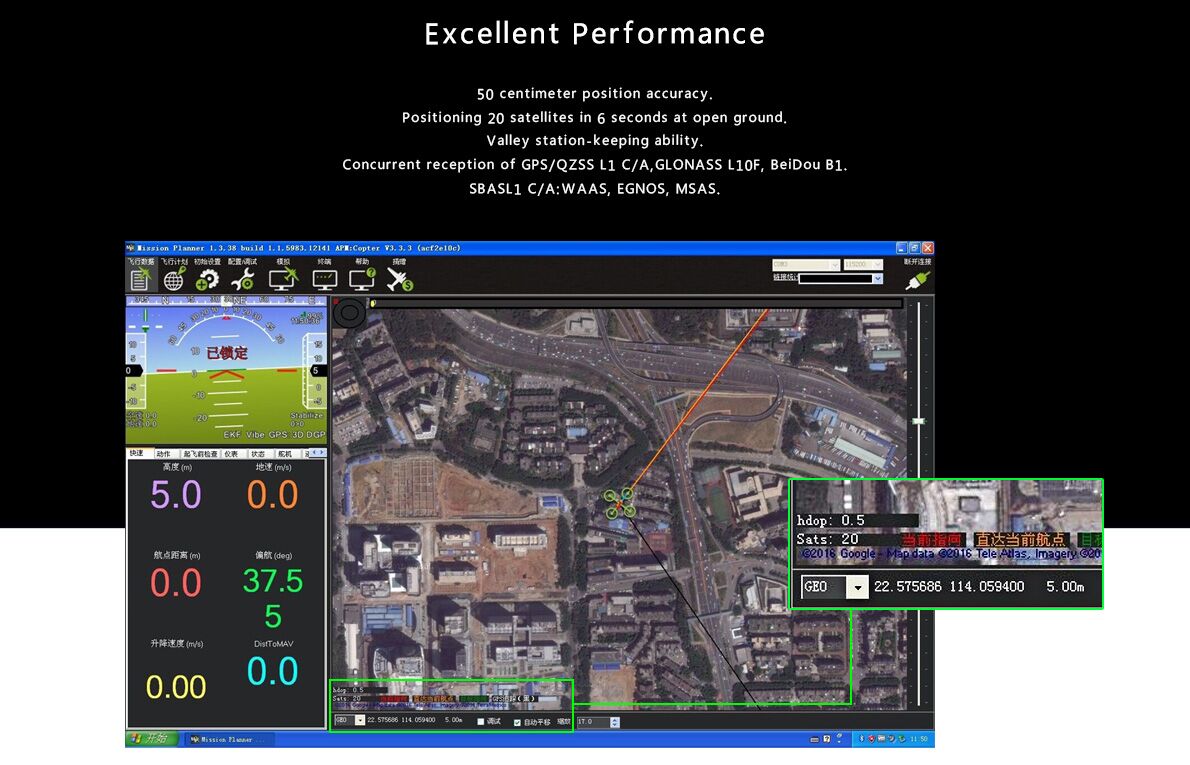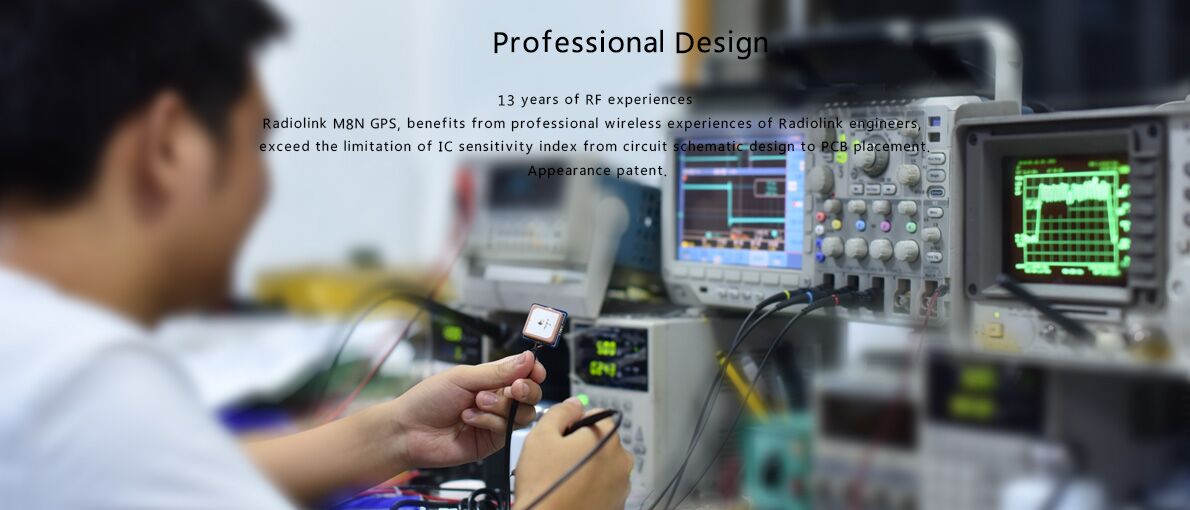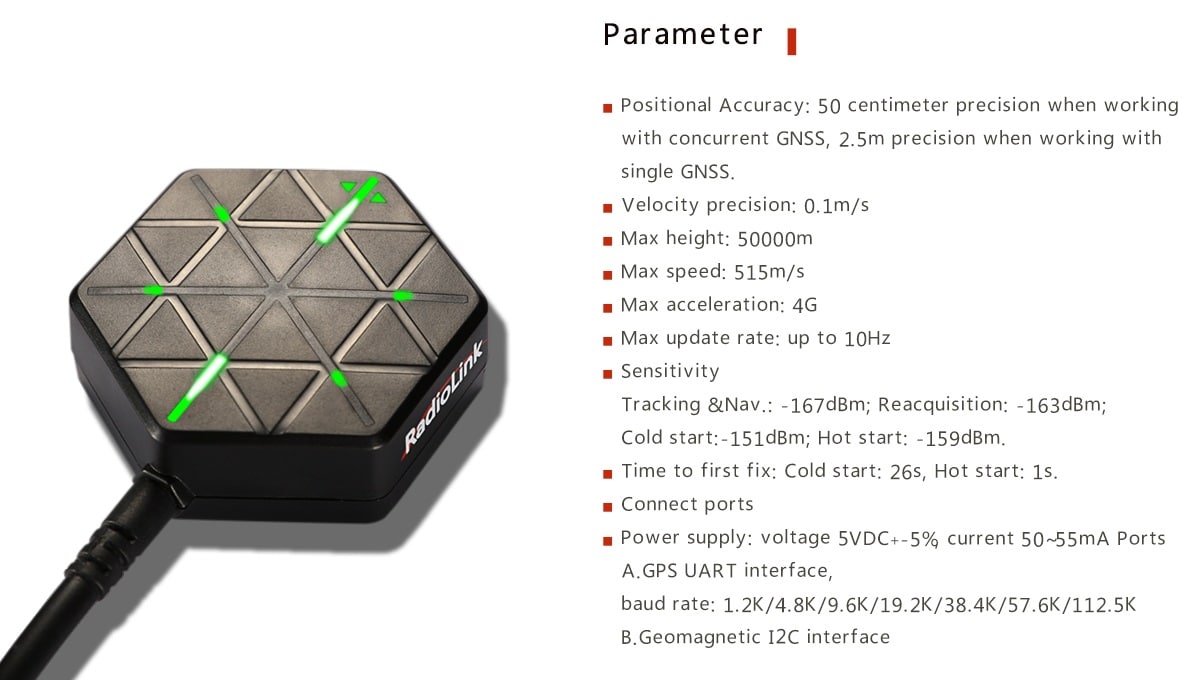 Specification:
Brand name: Radiolink
Item name: M8N GPS Module with compass
Positional Accuracy: 1m precision when working with concurrent GNSS, 2.5m precision when working with single GNSS.
Velocity precision: 0.1m/s
Max height: 50000m
Max speed: 515m/s
Max acceleration: 4G
Max update rate: up to 18Hz
Sensitivity
Tracking & Nav.: -167dBm; Reacquisition:-163dBm; Cold start:-151dBm; Hot start:-159dBm
Time to first fix: Cold start: 26s, Hot start:1s.
Power supply: voltage 3.3VDC+-5%, current 50~55mA
Ports:
A. GPS UART interface, baud rate: 1.2K/4.8K/9.6K/19.2K/38.4K/57.6K/112.5K
B.Geomagnetic I2C interface
Feature:
Top Configuration
-GPS decoder chip: Radiolink M8N GPS, with u-blox UBX-M8030(M8), 72-channel, MMIC BGA715L7 from Infineon and 13 years of RF experiences, is much better than single GNSS 7N.
A.Concurrent reception of GPS/QZSS L1 C/A,GLONASS L10F, BeiDou B1
B.SBASL1 C/A:WAAS, EGNOS, MSAS
– Antenna : 2.5dbI high gain and selectivity ceramic antenna
– Power amplify IC: MMIC BGA715L7 from Infineon
– Filter: SAWF(Surface acoustic wave filter) form Murata
– Geomagnetic: HMC5983 from Honeywell
Professional Design 
Radiolink M8N GPS, benefits from professional wireless experiences of Radiolink engineers, exceed the limitation of IC sensitivity index from circuit schematic design to PCB placement.
1 meter position accuracy, positioning in 23 seconds and valley stationkeeping ability make Radiolink GPS much better than the similar products.
High Performance Cost Ratio
Reasonable price with better hardware, software configuration and brand new exterior designs.
Package Included:
1 X  SE100 GPS Module